YŌ-KAI-JU (妖怪獣)
Report
1 November – 30 November 2014  
Opening 1 November 2014, 17:00 At
Original Dampkring Gallery in Amsterdam
The Original Dampkring Gallery is proud to present YŌ-KAI-JU: MYTHICAL BEASTS OF JAPAN, a first-ever collaboration uniting five preeminent masters of borosilicate glass art from East and West.
YŌ-KAI-JU premieres a new collection of sculptures co-created by award-winning artists Yoshinori Kondo, Daisuke 'Disk' Saito (SLOP), and Junichi 'Rose Roads' Kojima from Japan, with American artists SALT and SNIC. With works of stunning intricacy and luminous expression, this exhibition brings together some of the most groundbreaking techniques seen in glass art today.
YŌ-KAI-JU is a hybrid word coined to represent the show's theme, mythical beasts of Japan. Yōkai (妖怪) is a supernatural apparition, while Kaiju (怪獣) means monster. With their wicked imaginations, the artists have spawned new mischievous monster creatures to inhabit the spirit world. Whether you're a dedicated boro glass aficionado or seeing this artform for the first time, this exclusive exhibition is an otherworldly marvel that simply must be seen to be believed.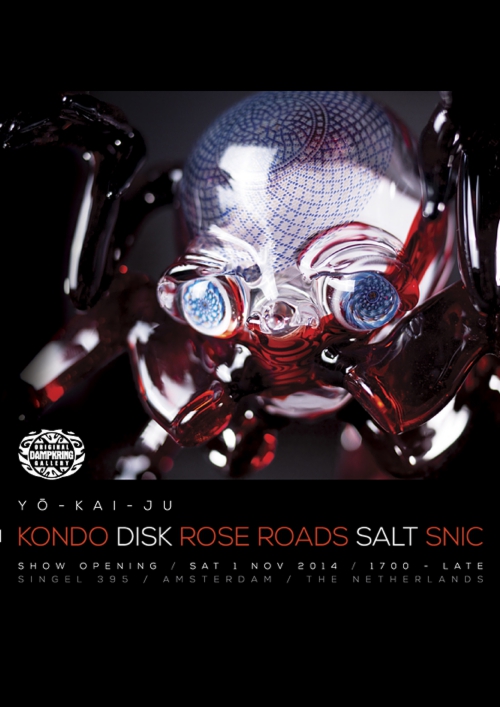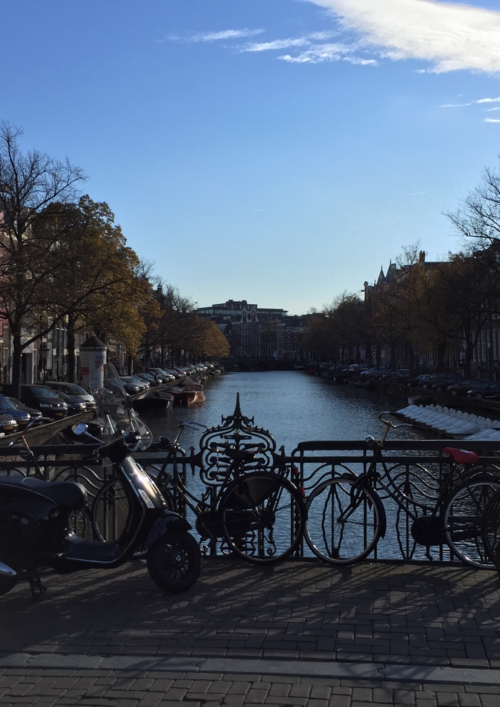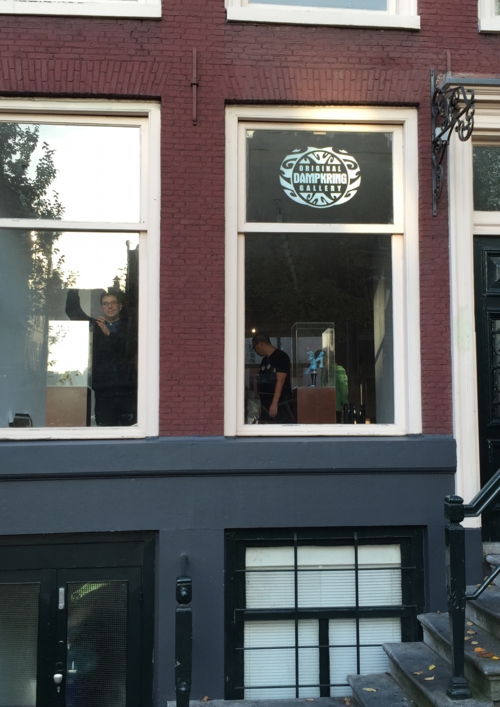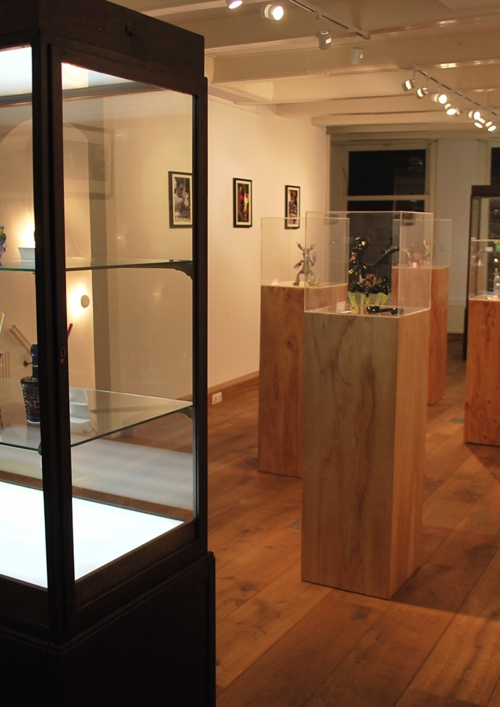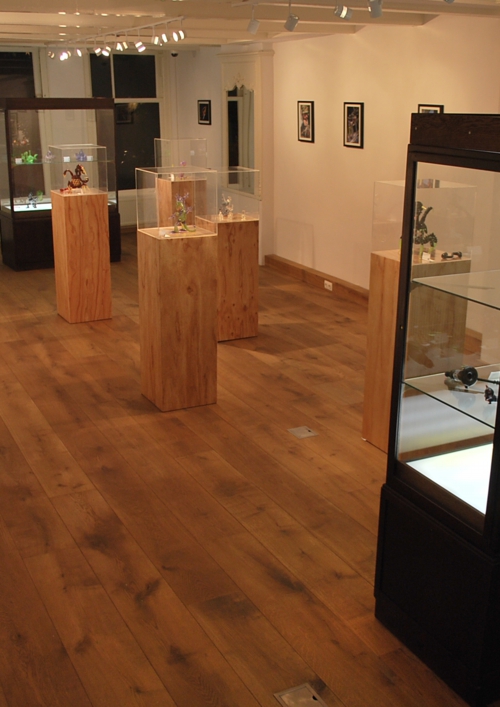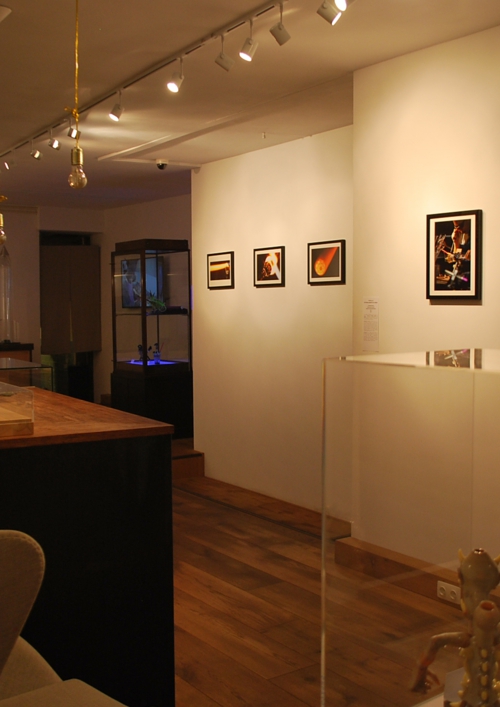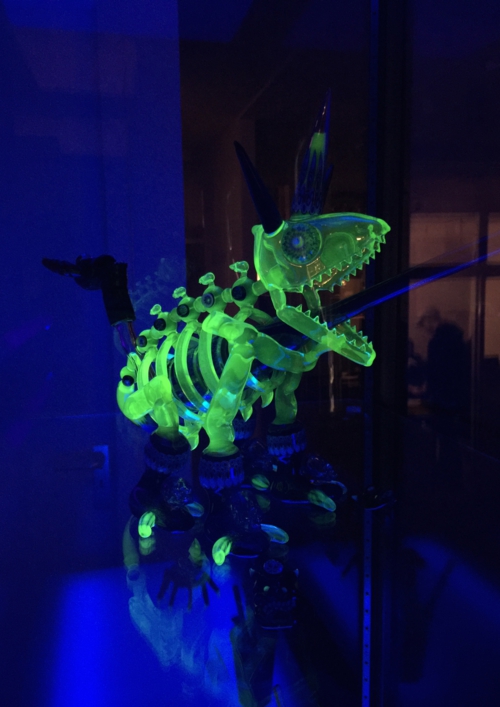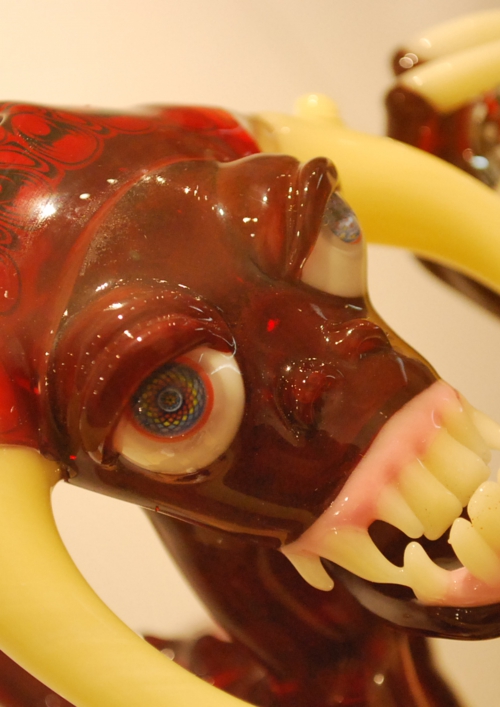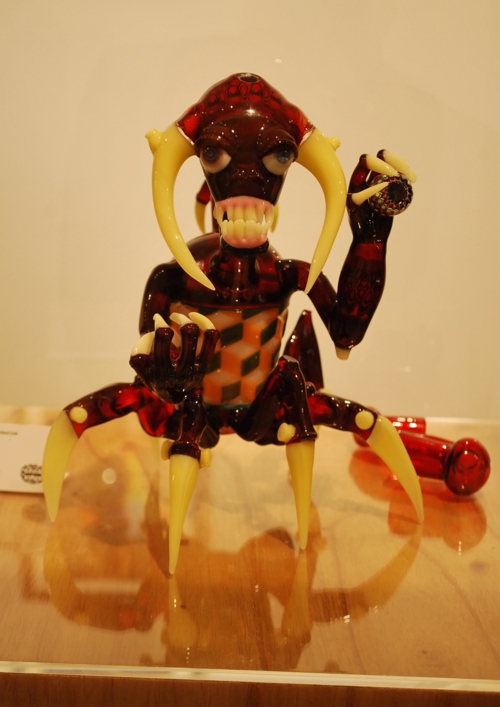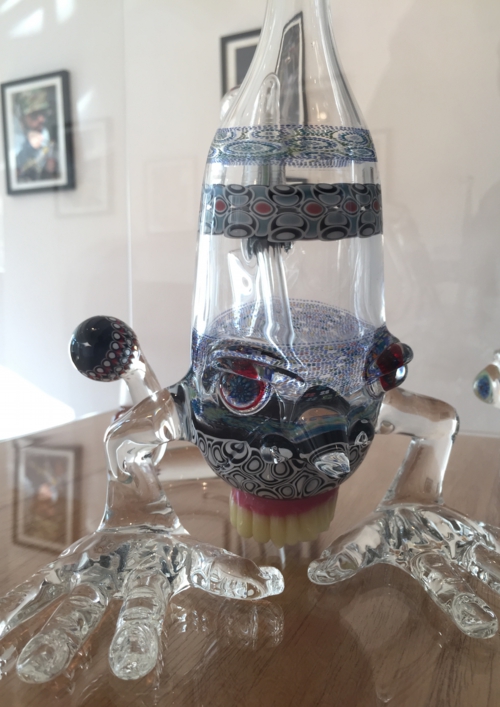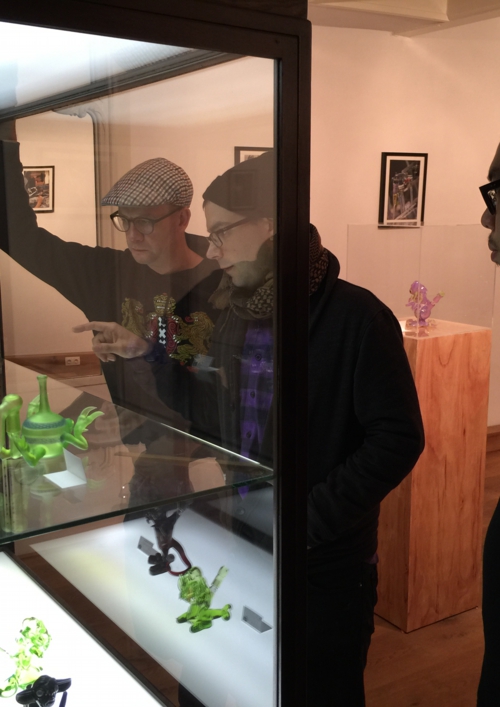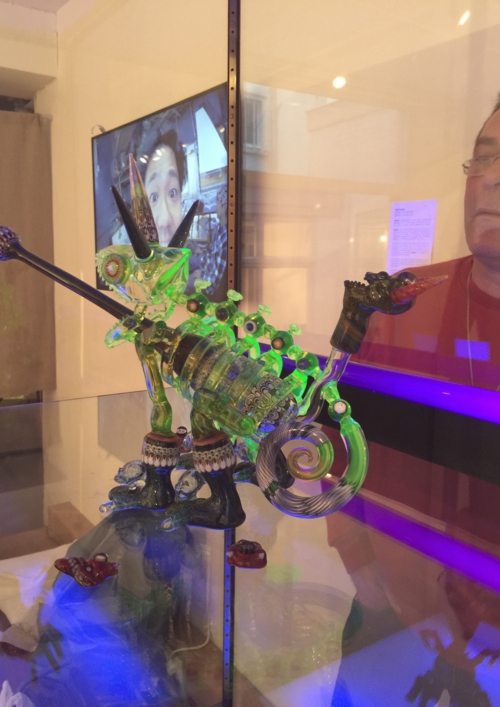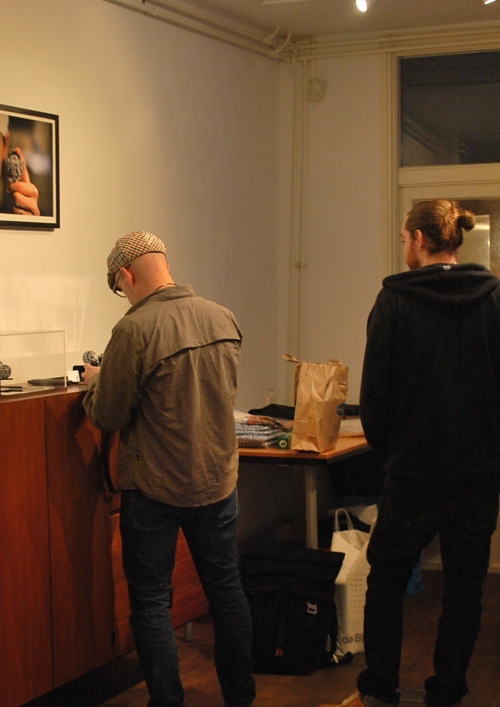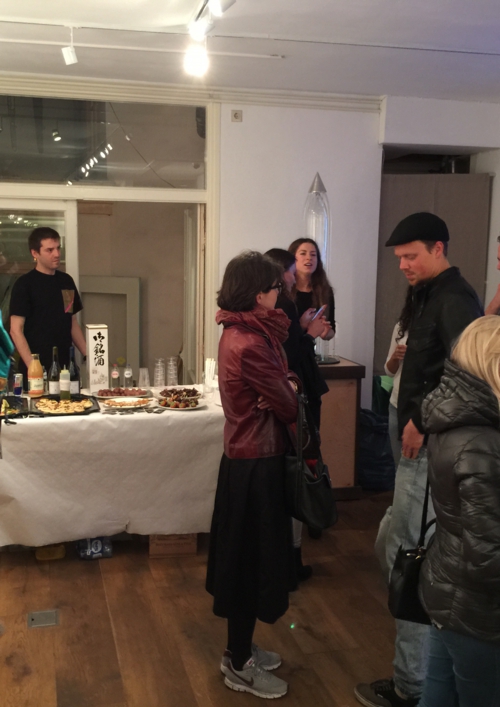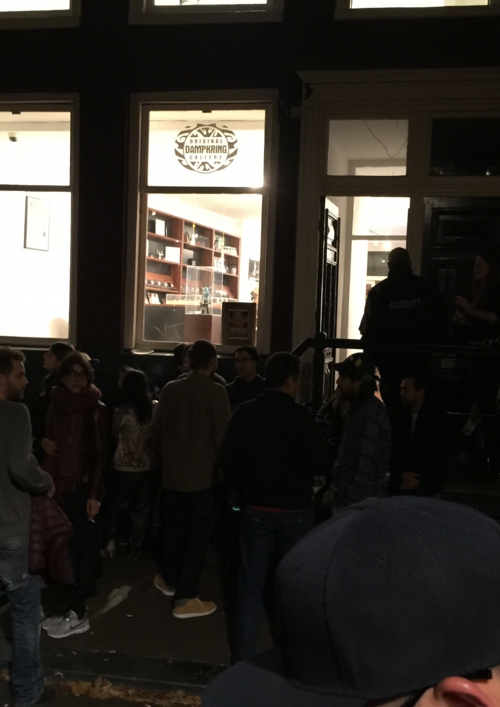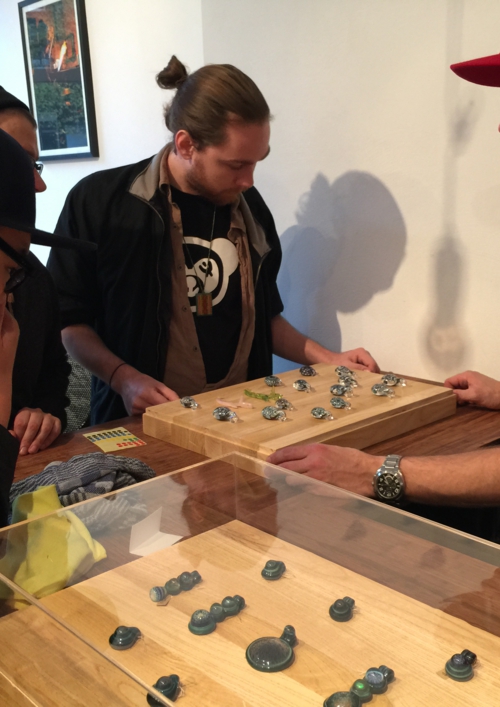 Borosilicate Glass Art Demo in AICHI 2013 3rd IMPACT (BGAD 2013)
October 26th(SAT) - 27th(SUN)
11:00AM - 5:00PM
More info
←
Website
Artists
Toshio Aoyama / Akihisa Izumi / Ryo Ota / Taichi Kashimura / Yoshihiro Kagawa / Yoshinori Kondo / Katuaki Takahashi / Kuniko Takegawa / Kanta Chujo / Kazuaki Hayakawa / Takao Miyake
Address
"Glass Valley"106 Kanigawa Toyooka Minamichita-cyo Chita-gun Aichi-ken
Google Map
←
Google map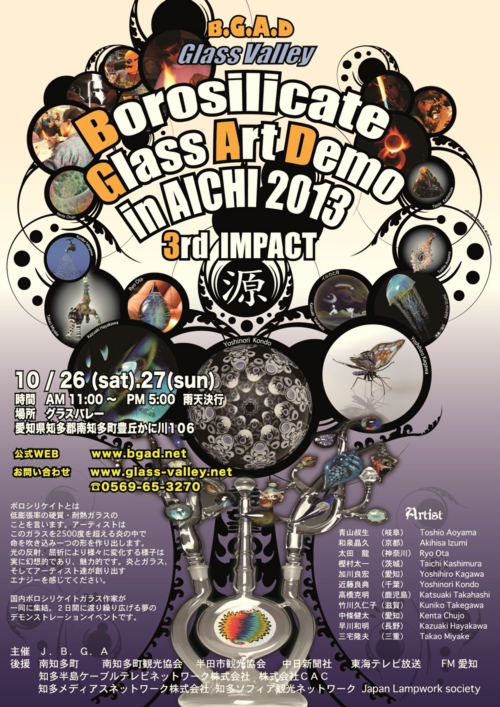 Glass Marble & Accessory Exhibition 2013 (Group Show)
Artists Akihiro Ohkama / Tomomi Handa / Yoshinori Kondo
Address
99-3 Ōgute Hajōdochō, Kariya-shi, Aichi-ken Japan
Google Map
←
Google map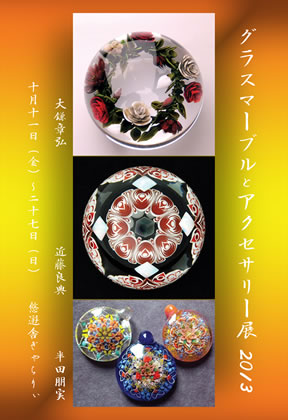 Treating yourself Expo

Metro Toronto Convention Centre, Front Street West, Toronto, ON, Canada

  


May 24th-26th


   Expo Hours

Fri 10:00am-6:00pm
Sat 10:00am-6:00pm
Sun 10:00am-6:00pm                                 


I will be there as team Japan for the Flame offf!!

And also some of my works will be there for sell.

I'm so excited to be there already & I'm so happy to get to meet every one!!!
I look forward to meet you all at that Expo!!
See you in Toronto!!!

電話 & FAX